FPC Women's Ministry Vision
The mission of First Presbyterian Church Women's Ministry is to nurture women as they grow deeper in Christ and further into the world through studying God's Word, partnering in prayer, cultivating meaningful relationships and gathering in intentional life-on-life fellowship. Our prayer is that every woman feels poured into, supported and has a place and a purpose in our church body as we encourage each other as ambassadors of the gospel. This is a joint effort of all six of our "buckets" of Women's Ministry.
Bible Studies
Weekly opportunities to grow deeper in Christ through prayer and study of God's Word.
2 Timothy 3: 16-17: All Scripture is breathed out by God and profitable for teaching, for reproof, for correction, and for training in righteousness, that the man of God may be complete, equipped for every good work.
God's Unbreakable Covenants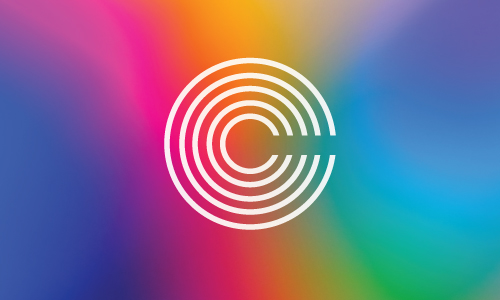 What is a covenant and what does it represent? How do the covenants of the Old Testament apply to us today?
God's covenants form the backbone of the Bible's meta-
narrative. They are the unifying thread of God's saving action through Scripture, beginning with Creation and reaching fulfillment in the New Covenant confirmed through the blood of Jesus Christ. How remarkable that our great God desired so deeply to enter into relationship with his people that he stooped down to establish an everlasting, unbreakable covenant with us!
This summer we will journey through the five major covenants of the Old Testament: Creation, Noah, Abraham, Moses and King David . . . and we will point each of these to the New Covenant in Christ, when our Lord Jesus perfectly fulfilled them, sealing our relationship with God eternally.
Join us as we trace the significance of God's covenants in our redemptive history, as we witness a covenant-making God create a people for himself from which the Savior of the whole world would come. Our study meets each Wednesday in July from 6.30 pm.
You can participate in our study one of two ways: in person or online. Our in-house gathering will be in Dunham Chapel which can accommodate a good number of us even with social distancing. No registration needed; just show up at 6.30 pm. For those who participate from home, join us on the livestream on either YouTube or Facebook. Handy links to each are below.
While we are unable to offer a nursery at this time,
Jaime Carnaggio
is happy to help arrange childcare if required.
For those who like to know what's coming, here is the breakdown of Covenants and Scripture passages for each week of the study (link to read the passages online):
Isaiah Study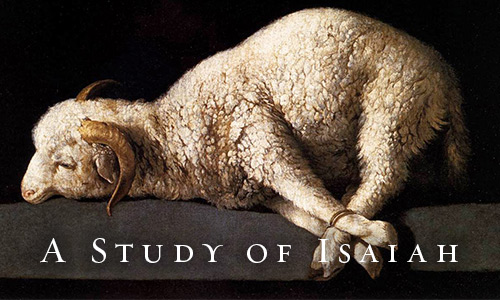 Wednesday mornings offers a study of the "fifth gospel," Isaiah. In Isaiah, we have themes of God's judgment on his wayward people, their need for repentance and his brilliant plan for their salvation, both in that time and pointing forward to Christ's first and second coming. Isaiah is a prophet without equal, save for our Lord Jesus Christ. All women are welcome!
This study will resume on January 8, picking back up in Chapter 41. It meets Wednesday mornings @ 6.30 am in the FPC library and is taught by
Lisa Head
.
Circles
Women's Circles meet monthly for study, prayer, and fellowship. Circles meet from September through May, and are offered at a wide variety of times and places. Each Circle has chosen one of two books to study in 2019-20. In "Reflections on the Psalms," C.S. Lewis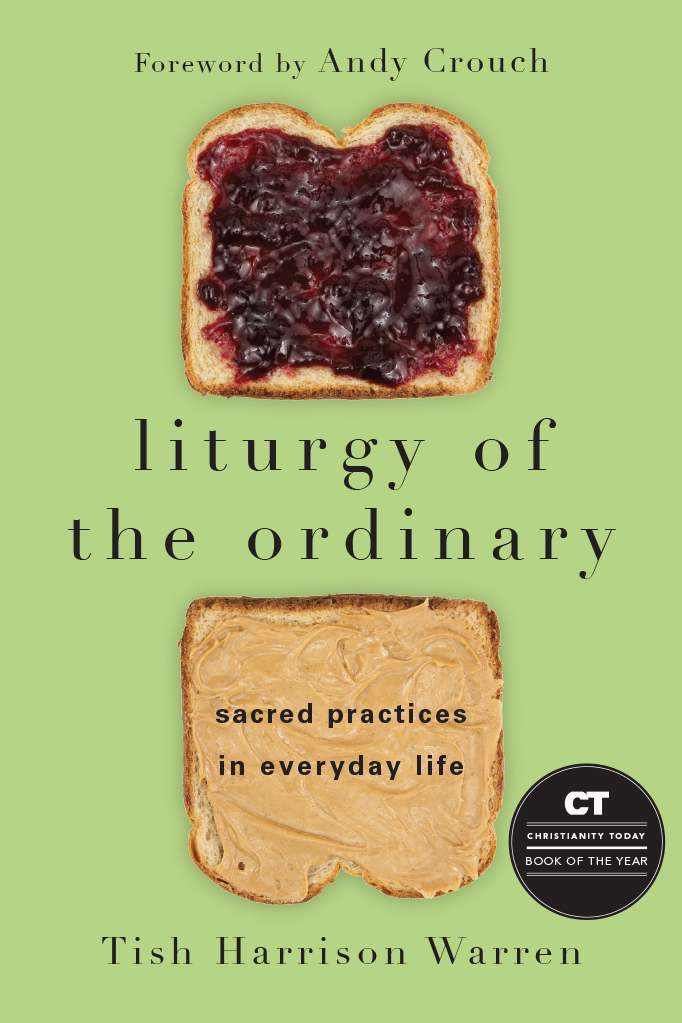 explores the main themes that influenced the Psalm writers and exposes what the Psalms reveal about God. In "Liturgy of the Ordinary," Tish Harrison Warren takes the humdrum of day-to-day life and beautifully ties it to how we live for Christ each day, each hour, each minute.
Contact Jaime Carnaggio if you would like to join a Circle.
Events
Quarterly opportunities to gather intergenerationally for devotion, service, fellowship and fun.
Proverbs 31: 31 Honor her for all her hands have done, and let her works bring her praise at the city gate.
Spring Picnic
Summer Socials
Fall Stay-treat/Retreat
Advent Brunch
Interested in serving on an event committee? Contact Jaime Carnaggio to learn more!
One-on-One Discipleship
Opportunities to intentionally walk alongside other women in intimate prayer, encouraging one another in gospel truth and love.
Hebrews 10: 24-25: And let us consider how to stir up one another to love and good works, not neglecting to meet together, as is the habit of some, but encouraging one another, and all the more as you see the Day drawing near.
Leadership Development
Opportunities to become equipped and trained to lead, teach, and serve within the church and community.
1 Peter 5: 1-3: So I exhort the elders among you, as a fellow elder and a witness of the sufferings of Christ, as well as a partaker in the glory that is going to be revealed: shepherd the flock of God that is among you, exercising oversight, not under compulsion, but willingly, as God would have you; not for shameful gain, but eagerly; not domineering over those in your charge, but being examples to the flock.
Assitant Director of Women's Ministry
Jaime Carnaggio
jaime@fpcbr.org
Director, Program Support
Sherry McKinley
sherry@fpcbr.org
Women's Ministry Elders
Judy McGimsey
Suzie Thompson
Book Suggestions for Devotional Life
The All-Sufficient God
by Martyn Lloyd-Jones
Jesus Calling: Enjoying Peace in His Presence—Devotions for Every Day of the Year
by Sarah Young
Jesus Storybook Bible: Every Story Whispers His Name
by Sally Lloyd-Jones
Morning and Evening
by Charles Haddon Spurgeon
The Prodigal God: Recovering the Heart of the Christian Faith
by Tim Keller
The Return of the Prodigal Son
by Henri Nouwen
The Screwtape Letters
by C.S. Lewis
Valley of Vision: A Collection of Puritan Prayers and Devotions
by Arthur G. Bennett (Editor)
Book Suggestions on Marriage and Family, Finance, and Sexuality
Desperate Marriages: Moving Toward Hope and Healing in Your Relationship
Hope for the Separated: Wounded Marriages Can Be Healed
by Gary Chapman
His Needs, Her Needs
by Willard F. Harley, Jr.
How to Manage Your Money: An In-Depth Bible Study On Personal Finances
by Larry Burkett
Our Greatest Gift: A Meditation on Dying and Caring
by Henri J.M. Nouwen
On the Threshold of Hope: Opening the Door to Healing for Survivors of Sexual Abuse
by Diane Mandt Langberg
Sacred Marriage: What if God Designed Marriage to Make Us Holy More Than to Make Us Happy?
by Gary Thomas
Sex and the Supremacy of Christ
by John Piper and Justin Taylor
The Silence of Adam: Becoming Men of Courage in a World of Chaos
by Larry Crabb
The Wounded Heart: Hope for Adult Victims of Childhood Sexual Abuse
by Dan B. Allender
Book Suggestions for Further Study
According to the Plan: The Unfolding Revelation of God in the Bible
by Graeme Goldsworthy
Breaking the Idols of Your Heart: How to Navigate the Temptations of Life
by Dan B. Allender and Tremper Longman III
The Cross
Studies in the Sermon on the Mount
by D.M. Lloyd Jones
Counterfeit Gods: The Empty Promises of Money, Sex, and Power, and the Only Hope that Matters
The Reason for God: Belief in an Age of Skepticism
by Tim Keller
The End of the Beginning: Revelation 21-22 and the Old Testament
by William J. Dumbrell
The Four Loves
Mere Christianity
by C.S. Lewis
From Eden to the New Jerusalem: An Introduction to Biblical Theology
by T. Desmond Alexander
The God Who is There: Finding Your Place in God's Story
by DA Carson
Gospel Women: Studies of the Named Women in the Gospels
Jesus and the Eyewitnesses: The Gospels as Eyewitness Testimony
Richard Bauckham
Growing Your Faith: How to Mature in Christ
by Jerry Bridges
Keeping the Sabbath Wholly
by Marva Dawn
The Shadow of Christ in the Law of Moses
by Vern S. Poythress
Simply Christian: Why Christianity Makes Sense
by N.T. Wright
Spiritual Theology: A Systematic Study of the Christian Life
by Simon Chan
Surprised by Grace: God's Relentless Pursuit of Rebels
by Tullian Tchividjian
The Unfolding Mystery: Discovering Christ in the Old Testament
by Edmund P. Clowney
When the Darkness Will Not Lift: Doing What we Can While We Wait for God
by John Piper