Break Free of Addiction!
Posted: 05/31/2019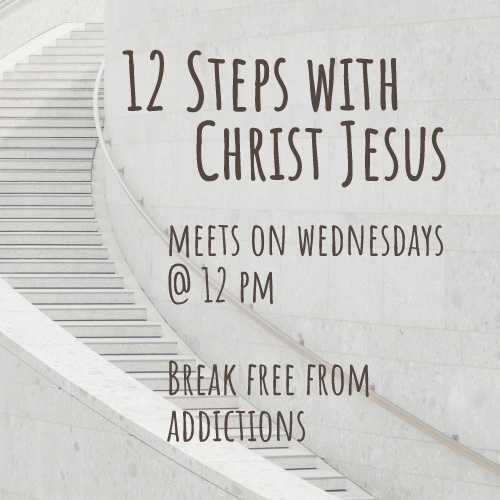 Break free from additiction through a new 12 Steps with Christ Jesus group led by Jim Solomon and Elizabeth Parker on Wednesdays at noon.** Regardless of the addiction (alcohol, drugs, pornography, gambling, overeating, or anything else that trips you up), this group may be for you. Come join us! As we will be working through a book entitled The Twelve Steps for Christians, please email or call Pastor Jim Solomon if you are planning to participate so that he can order enough books in advance. You may reach Jim at jim@fpcbr.org or by calling his direct line and leaving a voice mail at 620.0228.
**The 12 Steps with Christ Jesus group is taking a short break but will resume with the next meeting on Wednesday, October 2, 2019.
Back to News