A Difficult Topic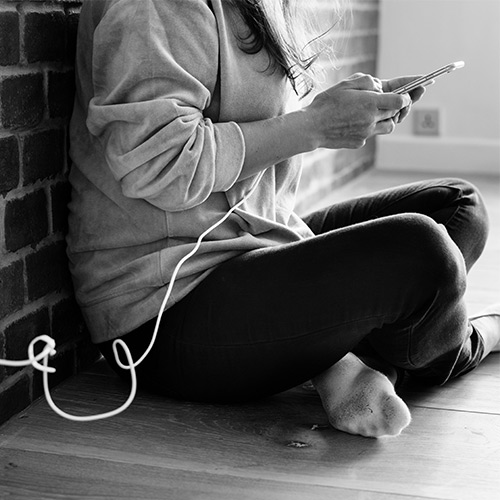 "For he who is in you is greater than he who is in the world."
These words of Scripture from 1 John 4: 4 encourage me greatly when I think about the topic which God has prompted me to write about this month. Pornography isn't an issue that we like to dwell on often; instead, we mention it in quick, passing statements because it's such a monster. We know it's out there: a recent survey revealed there are currently 4.2 million pornographic websites. We know that the problem is pervasive: among 13-17 year olds, 8% admit to daily watching pornography, 18% admit to watching weekly and 17% admit to watching once or twice a month – the percentages go even higher for 18-24 year olds. The numbers aren't just about males. 33% of women ages 13-24 admit to seeking out porn at least once a month. We know that it wreaks havoc: pornography treats men and women as sexual commodities thus resulting in pornography playing a significant role in over 50% of all divorces. Therefore, we can sometimes feel like the battle isn't winnable. However, I believe the Bible offers hope in the midst of this darkness. Prior to working at First Presbyterian, I served for 20 years in campus ministry. I have personally watched God deliver young men from the claws of pornography time and time again to a life that restores sexuality to its proper relational context as human beings made in God's image for God's glory, rather than as sexual commodities to be bought, sold and consumed.
Ultimately, it is the gospel, obedience to God's word and quality fellowship that renews one's mind and moves one toward freedom. Steps toward sexual wholeness also include walking in truth with trustworthy brothers and sisters in the Lord. A practical way that I have found to do this is to bring one's internet habits into the light by using an accountability and filtering software called Covenant Eyes. Covenant Eyes is a trusted company whose software I personally installed on my computer over two decades ago and which can be installed on all devices including phones and tablets. As parents, Barat and I wanted to prevent the onslaught of temptation for our kids, so we signed up for a family account. Every device we have now limits access to pornography, thanks to their software. We are not naïve enough to think that the battle is won, or that we no longer need to discuss this issue with our kids, but we are thankful to have a first defense with Covenant Eyes. Seeking to shepherd our church, I have worked a partnership with Covenant Eyes to provide a discount off their monthly fee for anyone who signs up from First Presbyterian (see direct link below). Please contact me at
darin@fpcbr.org
for more information and additional resources to help in this battle. I pray for freedom from sin and relational wholeness as we walk in the light of God's glory and holiness as a church body!
Darin Travis
Director of Discipleship, Men's Ministry and Young Adults