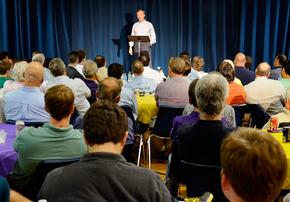 The men of First Presbyterian enjoy a variety of ministry and service together. We meet in various groups throughout the year, eat together, fellowship in one anothers' homes, travel, study God's Word and serve our neighbors. It is our desire to equip men to live as followers of Christ in the home, workplace and community.
We seek to have every man actively engaged in the transformation of the inmost dimension of their being, the heart, in such a way that its natural expression comes to be the deeds of Christ done in the power of Christ so that they may fulfill their calling in the church, the home and the world.
We believe that this transformative process most effectively takes place in the context of the church through daily devotion, weekly discipleship and weekly corporate worship.
We have some exciting events coming up for men's ministry in 2020!
Men's Retreat
Mark your calendar for our upcoming FPC Men's Ministry Retreat on March 27-28, 2020 at the Solomon Center in Robert, LA!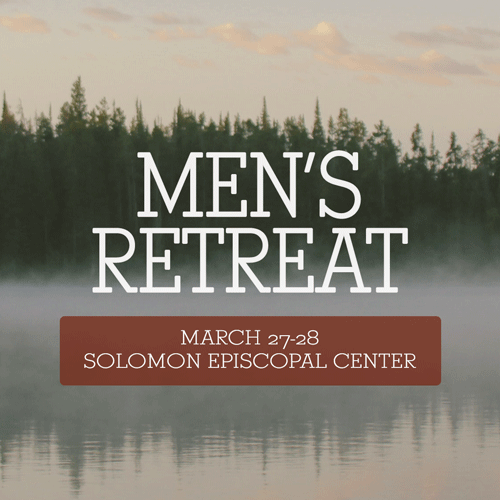 You will not want to miss the opportunity to be together at this beautiful retreat center and be given the gift of space to hear from the Lord. We'll enjoy great meals together, chatting around a campfire at night, and hearing one of my favorite seminary professors from Reformed Theological Seminar open up God's Word for us. Dr. Mark Futato is the premier professor of Old Testament at RTS, has written multiple books (with an emphasis on the Psalms), pastored a local church and spoken for multiple conferences. You will love his passionate emphasis on God's desire to bless all nations, his engaging communication style and his practical application of biblical texts, especially to those who struggle, suffer and doubt.
We'll start with dinner together on Friday, March 27 and wrap up in the afternoon on Saturday. Along with quality teaching from the Scriptures, we're organizing a croquet tournament to have fun and build relationships – so dust off your mallets and wickets to get some practice in!
Early-Bird Special:
If reservation is made by March 6, 2020 the cost is $110 double occupancy or $150 single occupancy. Discount is applied at checkout.
After March 6, the cost is $130 double occupancy or $170 single occupancy. Cost includes housing (Each room has two queen-size beds and a bathroom – hotel style) and food.
In order to properly prepare, we ask that you please register by Tuesday, March 17.
For more information on men's ministry, contact Darin Travis.