Reformation Sunday's Kirkin' O' the Tartans - October 29
Posted: 10/05/2017
As Presbyterians, we know that our expression of faith was born in Scotland. So we celebrate our Scottish heritage on Reformation Sunday, October 29. Wear your plaids, your kilts and your tweeds as we celebrate the Scottish roots of our Presbyterian faith. We will muster on the Sanctuary steps at 10 am. After enjoying the bagpipers, we'll follow the procession of the Bible, the tartans, the pastors and choir as we enter God's house. During the service, we will hear of the daring, sacrificial faith of the first Presbyterians. We will call the clans and invite those of Scottish descent to lead each and everyone of us in affirming our faith in Christ our Lord.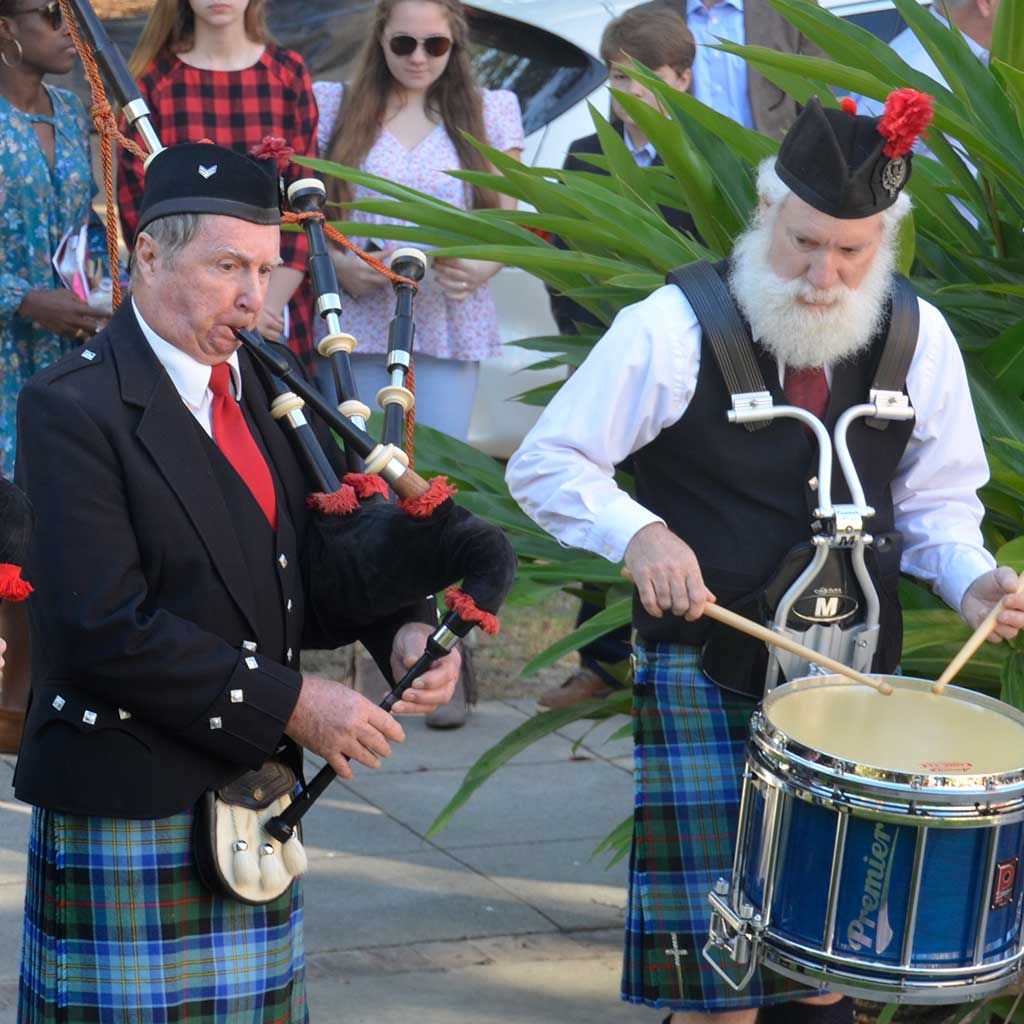 We'll all thrill as the organ and the bagpipes are unleashed for the stirring "Highland Cathedral." Bring your friends and don't miss it!
Our congregational meeting will be a part of our service as we elect new elders and deacons.
2019 Nominated Class of Elders and Deacons
The congregation has nominated the following members for the 2019 class of officers. Please pray for our leaders.
Elders: Gerry Arnold, Chuck Barber, Kyle Beall, Pat Canfield, D.J. Davis, Mike Dorman, Ross Henry, Jason Lewis, Judy McGimsey, James Slaton and Fay Woo. Deacons: Nick Cagley, Bobby Carnes, Rosemary Dorman, Sharon Field, David Franz, Vince Gilcrease, Charles Goebel, Laurence Lambert, Keith Morris, Rachel Scott, Paula Walker and Harold Yi.
Clan Tartans for the Kirkin'
We want your clan's tartan to be represented at the annual Kirkin' O' the Tartans. Call Jaci to see about including yours, 620.0221.
Congregational Lunch
Stay after worship for a $5 box lunch ($20/family) on North Boulevard. There will be a youth-sponsored cardboard maze in the gym as well as sack races, tug of war, a horseshoe toss and a photo booth on the grounds. Fun for kids and adults! Special music on the grounds will be provided by multi-instrumentalist and songwriter James Linden Hogg and his father, Jim.
Back to News