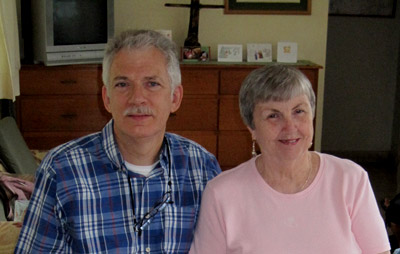 Marilynn and Ralph Toliver worked for 30 years in the Andes mountains of central Peru with the goal of translating the New Testament into the language of 90,000 Ambo-Pasco Quechua speakers. Ralph also did linguistic studies of the Ambo-Pasco Quechua language, helped develop a written literature in that language, and, with his co-translator Lorenzo Albino, translated the New Testament. Marilynn developed Bible study materials for women and Vacation Bible school materials for children. She also trained speakers of Ambo-Pasco Quechua to teach these materials and to develop and teach similar materials themselves.
Ralph and Marilynn currently live in Dayton, Tennessee where Ralph has been doing final editing of the translation. Recently Ralph and Lorenzo, along with a team of four other Quechua speakers, read through the entire New Testament to find places where the translation needed to be improved. After layout is complete, the New Testament will be printed. The Dedication of the New Testament, when the printed copies will become available to the public, is scheduled for August, 2017.
Ralph and Marilynn are members of Wycliffe Bible Translators, which is dedicated to translating the Scriptures so that each person can read them in the language of his or her heart. You can learn more about Wycliffe Bible Translators at wycliffe.org, and communicate with the Tolivers at ralph-marilynn_toliver@sil.org.