Advent Giving Opportunities
Posted: 10/30/2018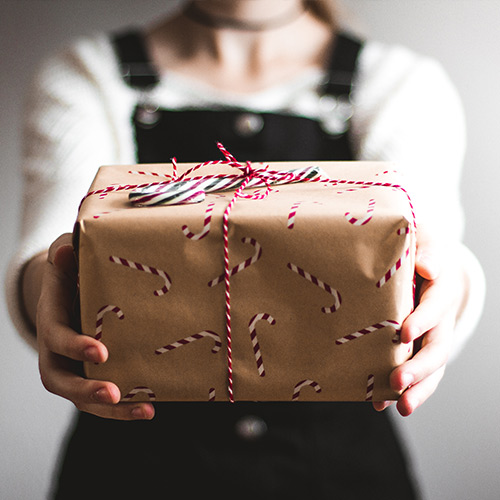 There are a number of ways you can participate in Advent at First during the Christmas season. Below are just a few examples but more crop up each day. If you would like additional information on how to get involved, please contact Laura Shaw.
Angels Arrive November 11
Please stop by the Reception Room to receive the name of a child whose parent is incarcerated. You can bless them with Angel Tree gifts on behalf of their parent this Christmas. Angels are available November 11 and 18. Coordinator is Cheryl Brodnax, 225.678.2448.
Christmas Bags for Malachi Dads
Items are being collected for Christmas bags to be distributed to the Malachi Dads (prisoners) at Angola Penitentiary. Please consider making a donation and dropping it off at the Connection Center: soap, anti-perspirant, toothpaste/toothbrush, shampoo, lotion, body wash, socks or baby powder. Cash donations also accepted.
Help Fill Courtney's Pantry
We want to help our Habitat for Humanity homeowner, Courtney Richard fill her new home's pantry. Barrels will be around the church all of November and December where you can donate non-perishable items. Some ideas are flour, sugar, cereal (Cheerios or Corn Flakes), laundry detergent, fabric sheets, stain remover, dishwashing supplies, paper towels, napkins, toilet paper, cooking oil, salt, pepper, different kinds of seasonings, kitchen towels, mayo, mustard, ketchup, peanut butter, jelly, salad dressing. Items may also be brought to the church office. Thank you for your love for the Richard family.
Advent Readers
Readers are needed for special Advent worship readings. Please contact J
aci Gaspard
with the Sunday you are available.
Christmas Poinsettia Orders
Members are invited to contact
Sherry McKinley
in the church office (225.387.0617) to purchase a poinsettia in memory or celebration of a loved one. Poinsettias will be placed in the Chapel and Sanctuary. $35 each.
Back to News