Advent Giving Opportunities
Posted: 10/28/2020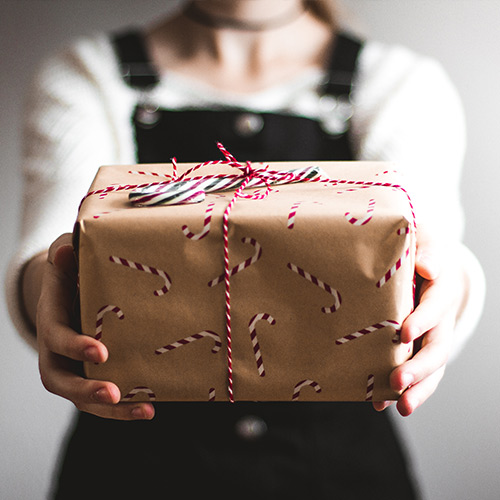 There are a number of ways you can participate in Advent at First during the Christmas season. Below are just a few examples but more crop up each day. If you would like additional information on how to get involved, please contact Laura Shaw.
Memorial Poinsettias
Members are invited to contact
Sherry McKinley
in the church office (225.387.0617) to purchase a poinsettia in memory or celebration of a loved one. Poinsettias will be placed in the Chapel and Sanctuary during Advent. $35 each.
Christmas Bags for Malachi Dads
Items are being collected for Christmas bags to be distributed to the Malachi Dads (prisoners) at Angola Penitentiary. Please consider making a donation and dropping it off at the Connection Center: soap, antiperspirant, toothpaste/toothbrush, shampoo, lotion, body wash, white athletic socks or baby powder. Cash donations also accepted.
Angel Tree

Please stop by the Terraced Garden tent to receive the name of a child whose parent is incarcerated. You can bless them with Angel Tree gifts on behalf of their parent this Christmas. Angels are available only on November 15. Coordinator is Cheryl Brodnax, 225.678.2448.
Christmas Project
We want to bless the children of Southwest Louisiana with Christmas gifts. Our brand new Christmas Project ministry will deliver gifts to this area of our state hit hard with two hurricanes. These children are hoping Santa will bring some new replacements! However, Santa is stretched extremely thin with deductibles, repair costs for their homes, replacement costs, reduced hours of work and the delivery trucks are running slow this year.
Please deliver gifts wrapped with a tag indicating the appropriate age and sex of the child. Please drop your gifts off no later than Sunday, December 20 to the gym where the hurricane tables are located. You may contact Whitney Alexander if you have any questions (225.810.2607).
Back to News