Who Will Answer the Call to Sow? To Reap?
Posted: 09/28/2023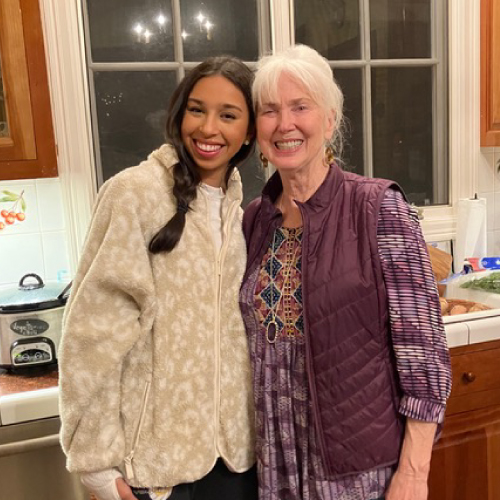 Who would have thought in Baton Rouge that we would have people from the least reached parts of the world? We are witnessing a paradigm shift in global missions. The Lord is bringing to Baton Rouge people groups that are incredibly difficult, if not impossible, for Westerners to reach in their countries.
Our mission conference speaker, Gabriel de Guia, shared some insightful thoughts on what postmodern seekers teach us about how they found their path to Jesus from the book, I Was Once Lost. They teach us that those from the least reached areas of the world have a much greater chance to find the path to Jesus when they have a trusted friendship with a believer. Developing trust and genuine friendships with internationals is what International Friendship Partners is all about. What an incredible privilege and opportunity we have as believers to carry the presence and peace of Christ to the internationals the Lord brings us.
As of now, we have 32 internationals eagerly waiting to be matched with an American family or single person. The exciting news is that we have Muslims, Hindus and non-religious students from the least reached people groups interested in an American friend/family partnership. They come from India, Nepal, Bangladesh, Vietnam, China, Iran, Egypt, Ghana, Nigeria, Brazil and the Cayman Islands.
Our monthly International Friendship Partners socials are full of fun, interesting conversations and lots of good food! It is a unique opportunity to welcome, visit and build friendships with those from drastically different cultures. Our next social is Friday, October 27 at Rosemary and Kyle Beall's (1452 Glenmore Avenue) from 6 to 8 pm.
Will you prayerfully consider building a trusted friendship with one of our internationals waiting to be matched? They are brilliant, interesting and most are PhD students who will return to their home countries to eventual leadership positions.
Please use the online registration form below to become a friendship, prayer and/or hospitality partner.
Back to News